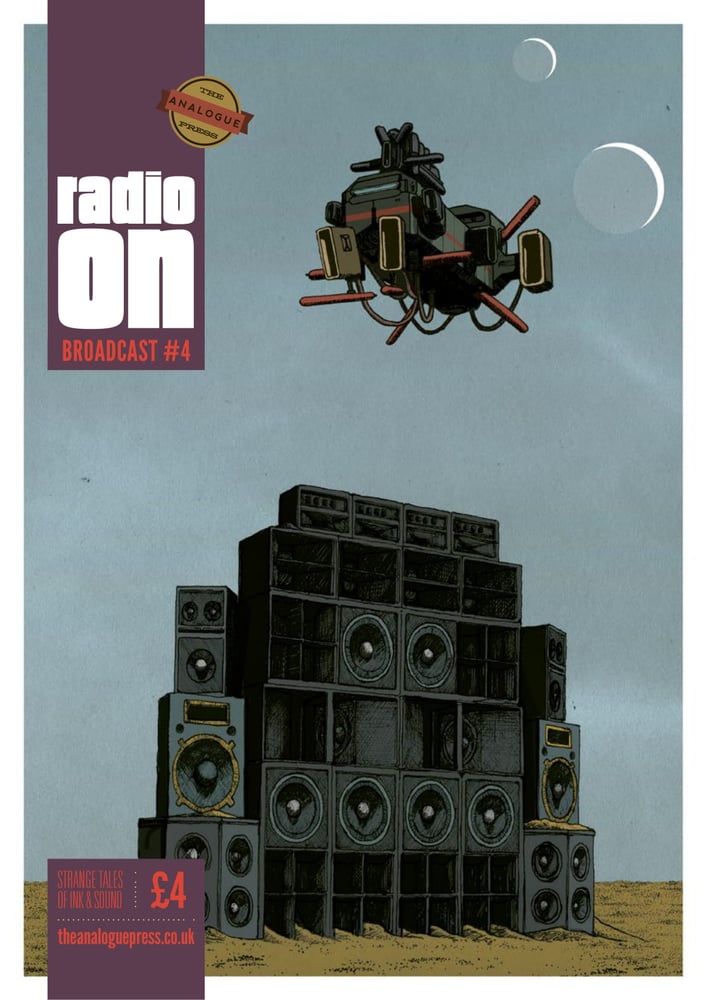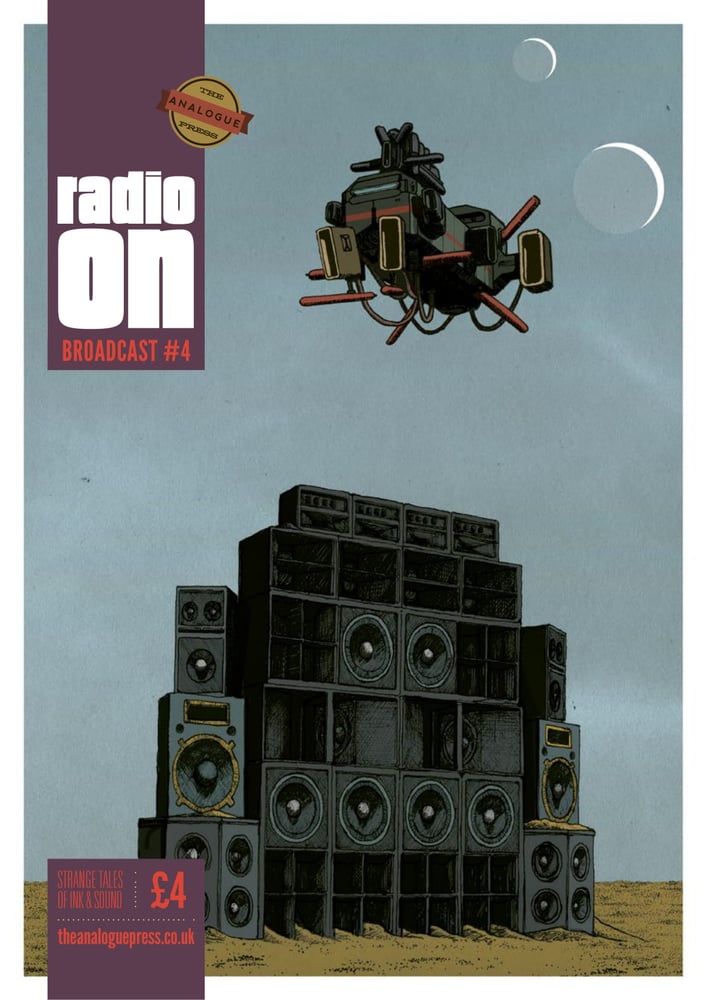 Radio On - Broadcast #4
£4.00
The fourth issue of the music-themed anthology comic book from The Analogue Press.
This time round we have new and exclusive stories from Broadcast #1 cover artist Joel Benjamin, Emily Rose Lambert (contributing for the second time), Mama Lips, Kit Palmer and Darrell Thorpe (aka Forpe), alongside colloborations from Neil McKenzie/Bob Turner and Luke Halsall/Nick Gonzo. That's seven stories in total! The cover illustrations are by the brilliant Anthony Downie.
As usual, the comic is A5, printed on high quality paper with a mix of black and white and full colour strips.
Creator bios and the 'Tuning In' music recommendations section round out the issue.
36 pages including covers.
UK P&P is just £1, £5 to anywhere else
NB: Postage is just 50p more for each additional issue you buy